Empowering Those Creating Tomorrow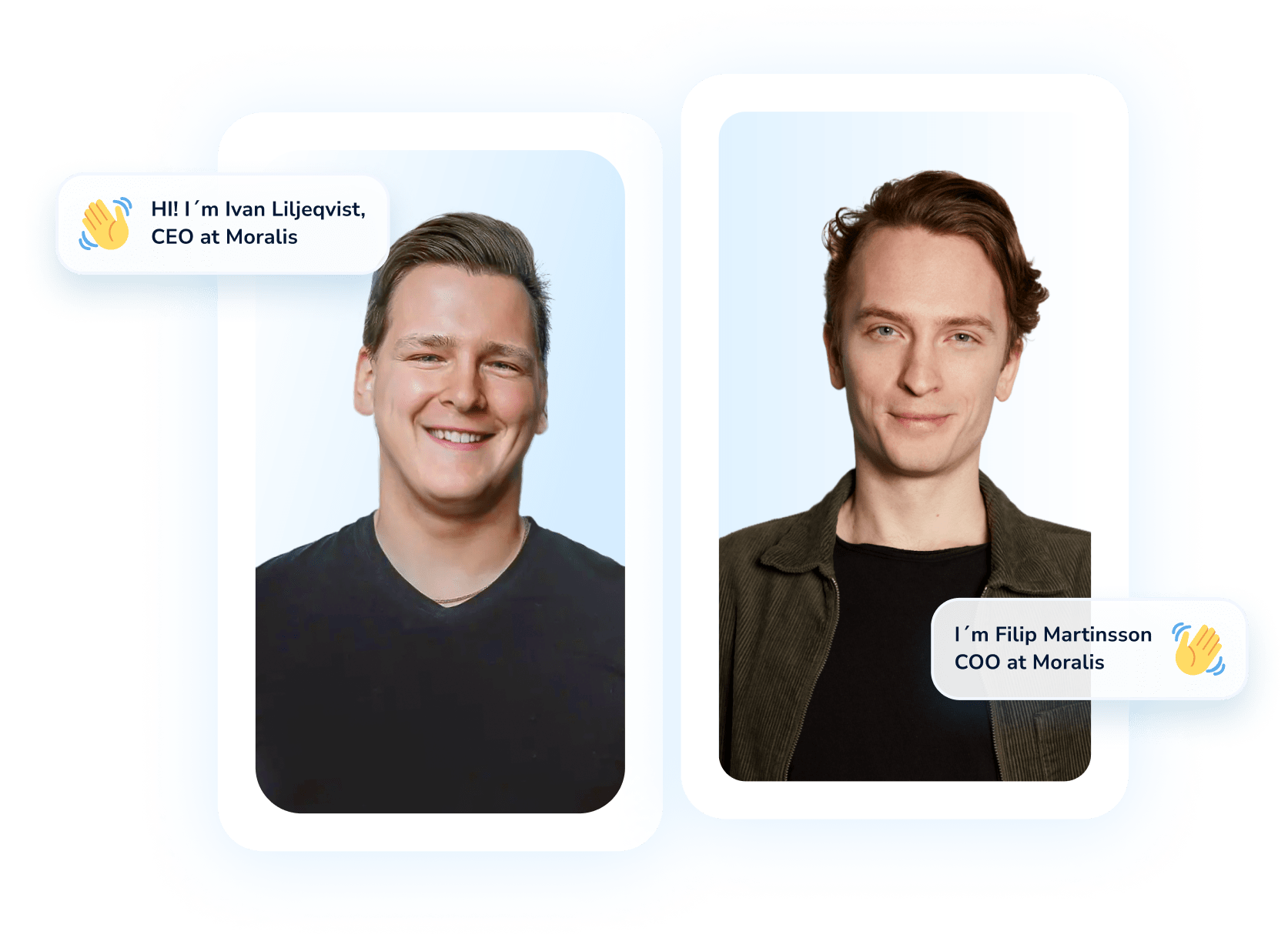 A Unique Career
Working at Moralis means working in a fast, dedicated, and innovative environment.
Our goal is that Moralis becomes the main platform for building, running, and maintaining dapps and that, in a few years, you'll be able to say: "I was part of building that; I was part of the Moralis Tale."
Do you think you have what it takes?
Reasons to Join Us
Remote First, Remote Always
We are a fully remote and distributed team,
with team members from 36 different countries 🌎
Benefits and Perks
Our holistic growth and well-being are so important that we should take personal ownership over them.
Moralis empowers each team member to do so by extending these perks:
Work Environment Allowance
Fitness & Well-Being Allowance
Continuing Education Allowance
Moralis Culture & Values
Our values are the operating system that the team runs on.
They ensure we can be efficient in onboarding new teammates, setting expectations straight across teams, and, most importantly, serve as a guide for how Moralis can become not only highly successful but stay successful for generations.
You can read more about our culture and values in our handbook.
Here´s what our team appreciates most about Moralis
What is it like to work at Moralis?
"I can't tell you what it is like to ''work" at Moralis Web3. Every day I log in from my home office and get to spend an entire day building the future with a group of like-minded and exceptionally inspirational friends.
This is not work for us; it is our calling. If you feel like that about Web3… then come join the party!"
"I never came across an organization whose team I appreciate as much as in Moralis.
They say, "love your work and not the company." But trust me, in Moralis, it's inevitable to be fond of both."
Joanna
Content Specialist
Making things official
How We Hire
At Moralis, we do not accept "averageness"; our goal is to become the best remote-first company in the world! We value talent and a good fit over the location.
Didn't find the a job opening you were looking for?
Connect with us and get notified once we open up the job opening of your interest!
About Moralis Web3 Technology
Moralis is the leading enterprise-grade Web3 API provider and development platform. Our mission is to enable anyone to build dapps and contribute to the open, decentralized economy.
Already working at Moralis Web3 Technology?
Let's recruit together and find your next colleague.